Frank Ocean – Blonde (Review)
Perhaps the most anticipated release of 2016 would be the second commercial album from Frank Ocean. Since the phenomenal Channel Orange releasing in 2012, Frank Ocean has been sparse with releasing music other than featuring on a few tracks here an there such as on Jay-Z's Magna Carter, Holy Grail in 2013 and on Kanye West's The Life of Pablo in 2016.
It was a bold move for Frank to drop two full length projects back to back last week. I have yet to hear the first of the two, "Endless" which is a visual album exclusively available to Apple Music users (P A L M is Team Spotify). However, the concept and delivery of Blonde was exceptional and it's a warm feeling to have Frank Ocean back after being on somewhat of a hiatus for the last few years.
Frank comes in with some pitch correction on the opening track "Nike's." Although it may sound awkward at first, the shout outs to the comedic subject matter suggesting females want Nike's as in their looking for a check, along A$AP Yams, Pimp C, and Trayvon Martin make it all worth while (which must have been recorded before the death of Prince). Overall, this song is a strong opener and makes you almost forget about Frank Ocean's regular video game inspired intros.
Overall, Blonde carried a more-indie vibe. This is prevalent on the next track "Ivy" with it's electric guitar riffs and distortion throughout. The next track "Pink + White" is one of the smoothest off the record, and has more of the traditional Frank Ocean vibe fans recognize.
The following skit "Be Yourself" which is the intro to "Solo" marks what to me seems like the most thought provoking point of the album. The skit is a voice-message from who appears to be Frank Ocean's mother giving him a stern warning him not to use alcohol or drugs (particularly marijuana). It's funny because "Solo" lyrically describes Frank Ocean engaging in lots of drug use and outlandish behavior. This is perhaps my favorite track off the album.
Personally I felt the next three tracks "Skyline To," "Self Control" and the skit "Good Guy" weren't as memorable. However, "Nights" is one of the best songs lyrically and melodically and uses a wonderful electronic beat. Frank tells part of his story of relocating after hurricane Katrina. "Solo (reprise)" features a hard hitting fast verse from non-other than Andre 3000. It's a fitting spot for the lone feature on this anticipated release.
The message on the skit "Facebook Story" reinforces the idea that I certainly agree with of how social networks are damaging real life relationships. "Close to You" uses a back-beat and has a quick demo vibe similar to what you would find on a Bones mixtape. Some might consider it an interlude reminiscent of "Fertilizer" from Channel Orange.
Each Frank Ocean releases includes a particular theme about a love story between him and a car. Of course on Blonde, "White Ferrari" is where this happens. Although I enjoy the vocal melodies on this track, overall I don't quite care for this song and those similar to it. Not because of the subject matter, but these less rhythmic and more vocal tracks just don't resonate with me as much. To be quite honest most of the record from here on out is on this tip. Perhaps Frank channels the late Whitney Houston on "Godspeed" saying things like "I'll Always Love You" featuring gospel singer Kim Burrell.
The closing track "Futura Free" is really dope and leaves us with a glimpse of classic Frank. He shouts out Tyler, the Creator along with addressing haters and more. It's always a pleasure to see how Frank switches up the rich R&B sound with today's melodic-bars similar to that of Bryson Tiller or The Weeknd. After all, to many Frank is the originator of this sound.
As a whole I enjoyed Blonde. The mysterious aesthetic and aura Frank Ocean holds is one like no other. At times the record seems less hit driven compared to Channel Orange, however it's strong points are experimental and unique. It's has a more indie-vibe than any other project he's put out. With the references to acid and other drugs, it's possible that Frank's delays on this record could be because of substance abuse. We'll probably never no. Nevertheless, Blonde lands at 4/5 PALMs.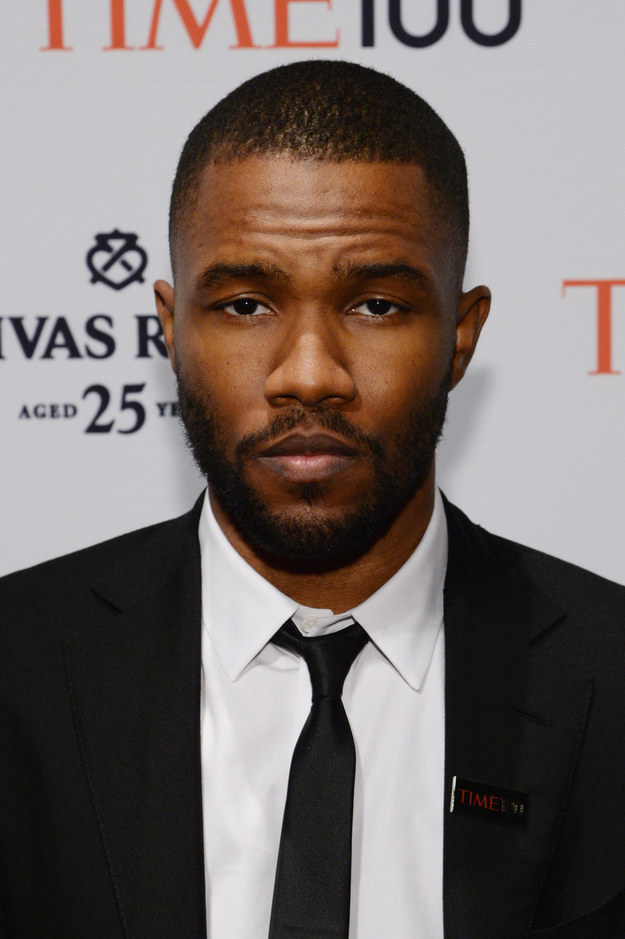 Instagram: PrettyAwesomeLitMusic
Twitter: @dylanisPALM
facebook.com/prettyawesomelitmusic
soundcloud.com/prettyawesomelitmusic
prettyawesomelitmusic.tumblr.com